Last Chance For A 50% Discount
Today is your last chance to get a one year subscription to Press On Research for $49.  Or 50% off its normal full price of $97 per year.
With your one year subscription you'll get one company recommendation article a month for the year.  And a Press On Research subscription is the only place I'll release company recommendation articles anywhere in the future.
If you subscribe today you'll get my first company recommendation article in more than two years.  Tomorrow when it's released.  Exclusive to Press On Research subscribers.
Below is a paragraph from the first Press On Research issue that will come out tomorrow:
Since 2011 its produced $469 million in cash.  And its paid out $406 million in dividends to shareholders.  This means it's paid out 87% of the cash it's earned since 2011 to shareholders.
This isn't the only great thing about the company either.  It's also undervalued.  Has no debt.  And has competitive advantages.
And this isn't all you'll get when you subscribe to Press On Research…
By subscribing today you'll also get five free gifts.  Including a copy of my book: How To Value Invest.  Two resources that will help you evaluate companies faster.  And priority access to two future released services.
By subscribing today you'll get products worth $8,016.94 for only $49.  But this price will only last the rest of today.
And All This Comes with A 90-Day
Money Back Guarantee!
If you don't think Press On Research is offering enough value within the first 90 days, I demand you fire me.  And I will give you a full refund.
I'm so confident you'll find value with your subscription.  That even if you want to refund within the first 90 days after your order.  You'll still keep your free gifts.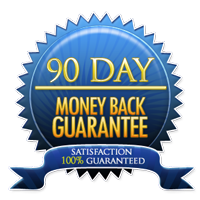 P.S. Or if you still need further convincing of all the great benefits of a Press On Research subscription go to this link.
P.P.S. And if you have some questions about Press On Research please go to the new Press On Research FAQ Page to see answers to some frequently asked questions.